Our K22 Ceramic Line Cutter was just named a ScubaLab 2020 Best Buy in Scuba Diving Magazine's April Issue. The editors put over a dozen of the latest diving knives from the top diving brands to the test, and rated each according to cutting ability, ergonomics, and durability. They described our Ceramic Line Cutter as "unassuming. . . but really gets the job done."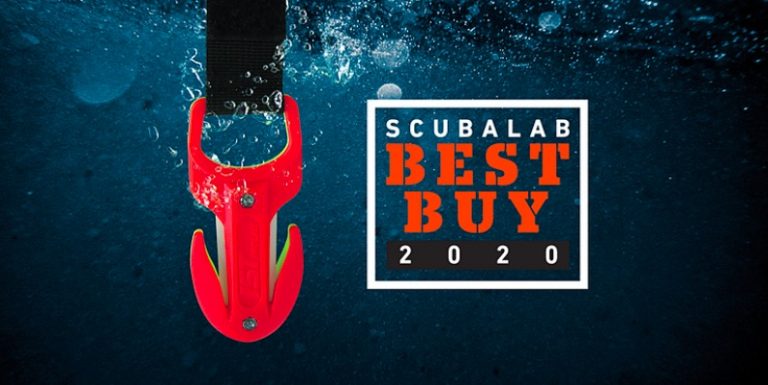 Line cutters are particularly useful in diving situations where you or your buddy get tangled in something like a fishing line. A line cutter will help you cut yourselves free. Fishing lines are nearly invisible underwater, and can easily snag on your tank or other gear. Many are often left behind by fishermen whose lines get tangled or caught on something in the water, and end up posing a risk to divers, especially when diving in enclosed spaces like shipwrecks. Something sharp and easy to reach is extremely useful on dives like these.
K22's two ceramic cutting blades will never rust, and its bright color makes it visible and easy to find even in conditions where visibility isn't ideal. It includes a nylon sheath and hook-and-loop sling, and is a useful gift for any diver. Check out this no-fuss award-winning diving knife and see for yourself.